Time is not on the side of Liverpool this transfer window
Everything has accelerated for Liverpool.
Having gone off on a two week holiday, players have been instructed to maintain fitness levels over that away period. And for good reason. They've been told to protect themselves from COVID-19 by adhering to guidelines and following cautious and pragmatic vacationing.
Large house parties without masks and social distancing are a no no, for example.
When they do return to training in another week, they will have only a fortnight to prepare for the Community Shield, and another fortnight after that before match day one in the Premier League is scheduled to get underway.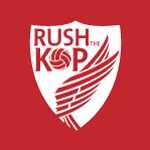 At some point in late September it is likely that their group stage for Champions League will commence. This has yet to be determined, and will probably not be hashed out until the completion of European competitions, which are set to restart this week.
So beginning with the Arsenal tie at Wembley on August 29th, the Reds will need to be prepared and match fit to go again on the bounce, with a probable four to five ties on their plate for the month of September.
Considering league cup ties (Carabao and FA), this could be more. Either way the time is short and getting shorter by the day.
This will be the quickest return to competition in English footballing history. Due to the pandemic, and the length of the 2019/20 campaign, it has effected everything in an accelerated fashion going forward.
All of these factors are a given, these are the circumstances Jurgen Klopp and the Reds will deal with come September. This all hinges and is predicated on the continued health of players, staff, and support crews to put matches together without fans in attendance.
As there seems to be slight upticks in COVID-19 cases across the continent. This follows after a second wave was predicted by the WHO back in May and there may yet be delays. If three or four teams begin testing positive for cases there could indeed be further delays or even shutdowns. We just don't know how this situation might progress?
And this definitely has an effect on this summer transfer window in the present moment. Liverpool under Klopp have usually taken time to integrate new blood into the squad. For some, this takes months.
Getting them situated and comfortable with a change of training habits, and for foreign players acclimating to a completely new environment and often language. And there is the issue of learning an entirely new system of game play, that Klopp requires as a minimum before first team debuts.
So even if the Reds manage to get very player that is on their summer transfer Christmas wish list, it remains to be seen just how quickly they can be integrated into first team action.
For example, if the Reds signed Aissa Mandi and Konstantinos Tsimikas tomorrow, what are the chances that they would be able to hit the ground running and integrate immediately into the side? Not likely, if the past is any indicator.
And so it is in Liverpool's best interest, to gather ye rosebuds while ye may; tempis fugate; and complete their summer signings as quickly as possible. This would also require the Reds to make some hard choices regarding young lads going out on loan.
Rhian Brewster and Harry Wilson specifically.
Regardless how all this mishmash unfolds, it will certainly be exciting and interesting to see.
Watch this space for continued updates as the summer window progresses.