Jurgen Klopp provides mysterious update on Naby Keita
Liverpool manager Jurgen Klopp has provided a mysterious update on injured midfielder Naby Keita on the eve of the Manchester City clash.
The injury-prone man has played just 20% of the available minutes in the Premier League this season, and ever since completing 90 minutes in the 7-0 win over Crystal Palace, has been absent with an ankle problem.
After playing the first four games of the season, things were looking good for Keita. His fitness issues seemed to be in the past, and Liverpool started the campaign well.
Naby Keita can't get a prolonged spell in the Liverpool team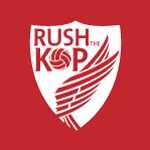 Just as fans were beginning to get their hopes up, the inevitable struck. Banking on Keita to play a significant amount of games is like putting Donald Trump in a room full of far-right activists and expecting peace.
We were also going to be disappointed, and that has become our new reality; our new normal. And because it's become our new normal, nobody is really talking about it.
As fans, we're not really talking about it because a missing Keita is the usual state of being for the Guinea international, and Klopp isn't talking about it either.
That's the most mysterious thing about it all. In the pre-match press conference ahead of the City game, Klopp went through all the unavailable players – except Keita.
The write-up barely even mentioned Keita. All it said was: "Elsewhere for Liverpool, Naby Keita is yet to play in 2021 due to injury, while Klopp noted after the defeat by Brighton that Diogo Jota remains weeks away from fitness."
He told us who may be fit (Alisson, Sadio Mane and Fabinho) and talked about Ben Davies and Ozan Kabak, who have had a session with the video analysis lads.
Klopp also talks about Diogo Jota, although he said nothing specific this time. The one man that doesn't get a mention is Keita, which is weird.
You'd think an important member of the first-team squad and a man who cost £54 million would get spoken about more regularly. But then again, maybe Klopp is just as frustrated as the rest of us.