Liverpool send sulky Mohamed Salah a huge warning
Liverpool sent the sulky Mohamed Salah a huge warning after he stormed off the pitch during the loss against Chelsea in the Premier League.
When you lose, it always looks worse. When you get beat 1-0 and lose your fifth game in a row at home, the optics are never going to be great.
But wait, there's more. When you've failed to score a goal during those five dreary, heart-wrenching games, when you've failed to have a single shot on target when it's been as boring as lockdown one, two and three put together, it's going to look a million times worse.
Liverpool send Mohamed Salah a signal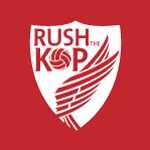 I am, of course, talking about the moment Jurgen Klopp subbed Mo Salah off the pitch and he responded by having a little sulk. When your team is on the up and the wins are flowing like WKD on a Friday night in Liverpool, these moments are brushed off as a good thing.
But when they're not, man oh man they are not a good thing – especially when you consider the manner of Salah's substitution.
This was Jurgen Klopp sending the Egyptian King are warning. He'd previously bellowed at the forward to work harder, to track back more. Salah gave him nothing more than an insulting half-jog; but we won't know whether that's because he was too tired to give anything more or because of some misguided petulance.
And as Klopp has demonstrated, he has no time for actions like this, so Mo was hooked. That was the manager sending Salah, and the rest of the team, a huge warning. Players who don't pull together, who don't give their maximum, and who don't obey will find their time on the pitch short-lived.
Everyone is equal under Jurgen Klopp
Now, this may provide additional context to the rumours that had been floating around about the former Chelsea man's future at the club. There's been a few interviews here and there, rumours of unhappiness and whispers about a departure.
This moment is a signal. Not even the best players have a free pass under Klopp, and that could extend to their future at Liverpool. The next game is on Sunday, and his team selection will be very interesting.