Liverpool would be foolish to sell cult-hero Divock Origi
Liverpool owe a lot to Divock Origi.
The Belgian is heavily responsible for some of the greatest moments in Liverpool's recent history.
In his first full season he bagged a stunning hattrick at St Mary's, scored in the Merseyside derby and in both legs against Borussia Dortmund in that Europa League tie.
2016/17 saw Origi feature more than any other player, but performances dwindled in terms of quality. He did score in another Merseyside derby though.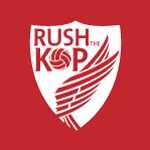 The Belgian was loaned to Wolfsburg, with his time at Liverpool seemingly numbered, but he returned in 18/19 and made the most unexpected of comebacks.
This began with, you guessed it, the Merseyside derby. Subbed on with the game in its twilight, Origi pounced when Jordan Pickford couldn't reach the crossbar.
Klopp on the pitch. Kop going wild. True limbs.
Origi fired home away at Wolves in the FA Cup in vain and in a 5-0 thrashing of Watford, but his defining moments came that late May and June.
First a winner at St James's Park to keep the Reds in the title race, followed by two unforgettable strikes against Barcelona. Corner taken quickly.
The result from Origi's exploits was meeting Tottenham in Madrid, and once again he notched on the biggest stage. It was a brilliant strike from Joel Matip's knock-down.
Even this season, he has come up with some big moments – featuring the Merseyside derby, again. He hit a brace in both that 5-2 win in December and the 5-5 draw with Arsenal in the Carabao Cup.
Before scoring on the final day against Newcastle though, Origi went 23 matches without a goal, and it is noticeable how much the Liverpool team drops off without the famous front three.
This has led to some supporters outing for Origi's exit – but it would be foolish to do so.
Yes, Origi's time as the primary rotation option should be up if we want to compete with Manchester City's squad depth – although up front Gabi Jesus hasn't exactly set the world alight.
But that doesn't mean he should be sold – his attitude is just brilliant. He works hard, puts a shift in, and has a knack of scoring goals at important moments.
This doesn't mean he should be a fixture, but an option from the bench when we need a goal. And he is happy to do that. It is incredibly rare to find a player like this with this quality.
He isn't ever going to be world class. But he is only 25 and has displayed a clear willingness to improve.
His 34 goals will be remembered fondly whether he stays or goes, and will forever be an icon in Liverpool's history.
But if he does leave, Liverpool will miss him. More than fans' realise. He still has three or four years left here.